All | 2-Part | 3-Part | 3-Part Mixed | SA | SAB | SATB | SATB divisi | SATBB | SSA | SSAA | SSAB | SSATB | SSATBB | TB | TBB | TTB | TTBB | TTBB divisi
Individual Folios
TTBB divisi
Displaying 1-2 of 2 items.
---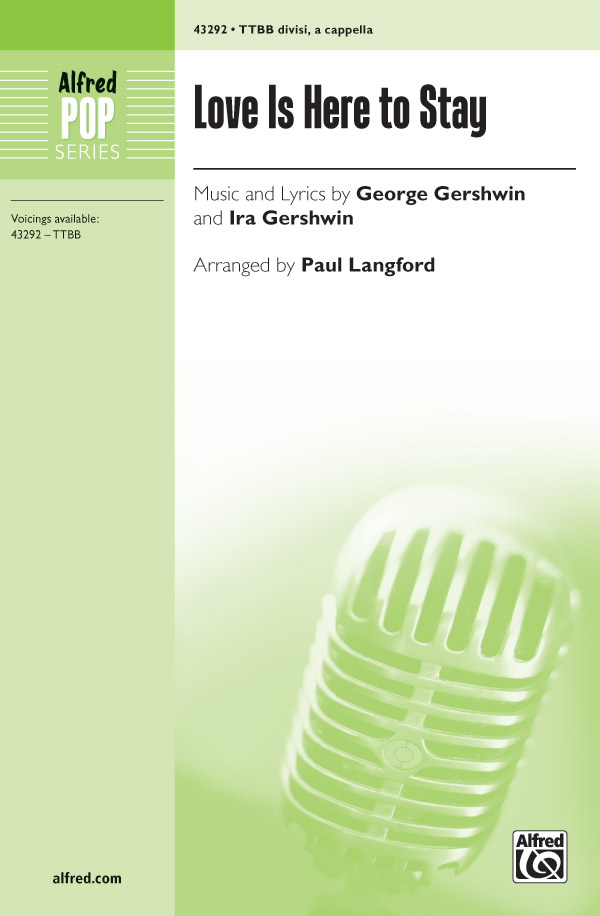 Paul Langford : Love Is Here to Stay
The singers are definitely the stars here! Vocal jazz and a cappella pop groups will find this laid-back arrangement equally appealing.
Arranger: Paul Langford | Composer: George Gershwin | Musical: The Goldwyn Follies

---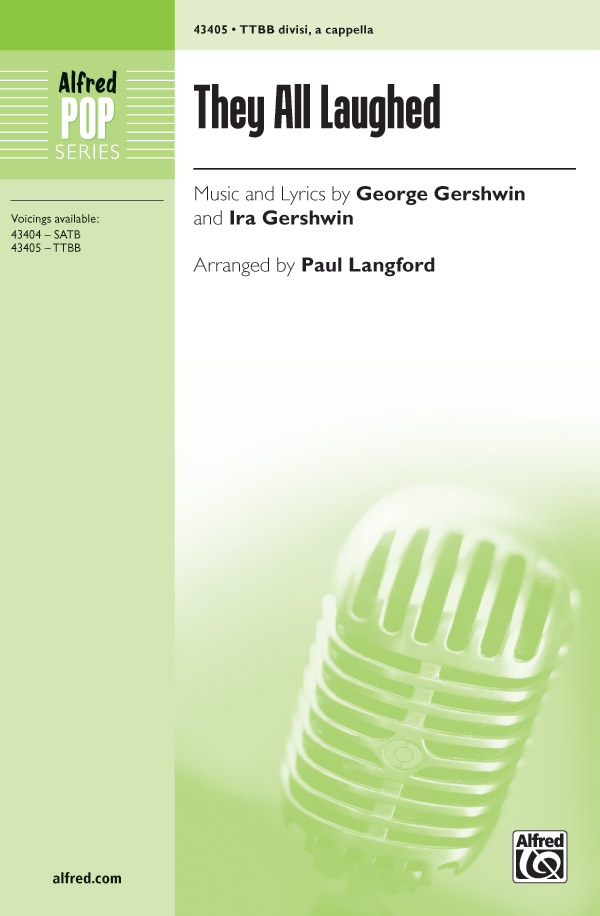 Paul Langford : They All Laughed
Well-crafted choral writing with an unending rhythmic drive propels this spectacular arrangement from beginning to end.
Arranger: Paul Langford | Composer: George Gershwin


New Sheet Music

Vocal Harmony Arrangements - Home
Christian | Gospel | Standards | Musicals | Specialty | World | Barbershop | Contemporary | Vocal Jazz | Choral | Christmas
Mixed Voices | Female | Male | 8 Parts | 6 Parts | 5 Parts | 3 Parts | 2 Parts | Medleys | Solo | Folio Series | New Releases
---