All | 2-Part | 3-Part | 3-Part Mixed | SA | SAB | SATB | SATB divisi | SATBB | SSA | SSAA | SSAB | SSATB | SSATBB | TB | TBB | TTB | TTBB | TTBB divisi
Individual Folios
SATBB
Displaying 1-2 of 2 items.
---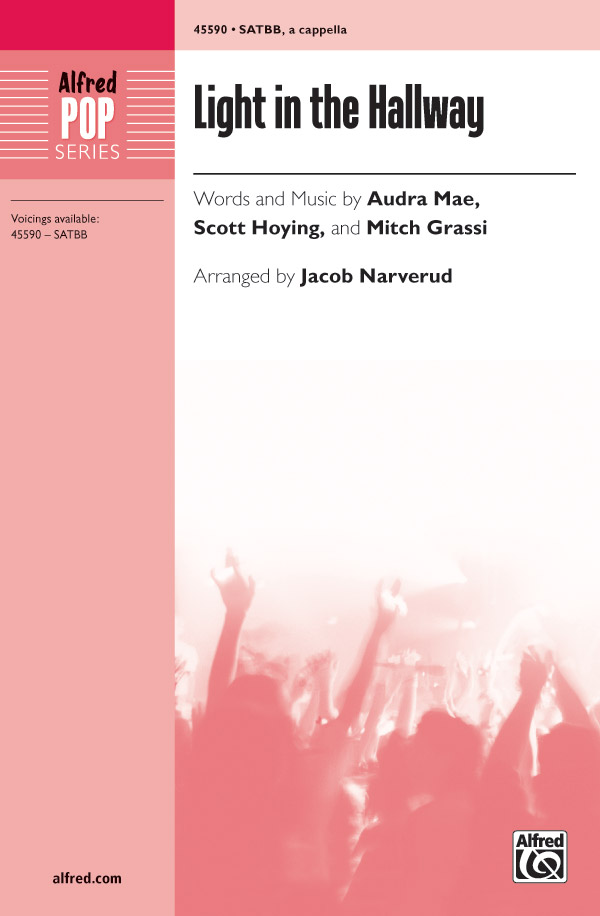 Jacob Narverud : Light in the Hallway
This tender, original ballad from pop a cappella superstars Pentatonix, is now available for SATBB choir! Close harmonies support the melody as it deftly weaves between voice parts. Beautifully shaped phrases lend themselves well to expressive singing. 
Arranger: Jacob Narverud | Composer: Scott Hoying | Performed By: Pentatonix


New Sheet Music

Vocal Harmony Arrangements - Home
Christian | Gospel | Standards | Musicals | Specialty | World | Barbershop | Contemporary | Vocal Jazz | Choral | Christmas
Mixed Voices | Female | Male | 8 Parts | 6 Parts | 5 Parts | 3 Parts | 2 Parts | Medleys | Solo | Folio Series | New Releases
---
---
---
---

List of Choruses by State | List of Choruses by City
---
Specialty Arrangements
---