All | 2-Part | 3-Part | 3-Part Mixed | SA | SAB | SATB | SATB divisi | SATBB | SSA | SSAA | SSAB | SSATB | SSATBB | TB | TBB | TTB | TTBB | TTBB divisi
Individual Folios
SSATBB
Displaying 1-2 of 2 items.
---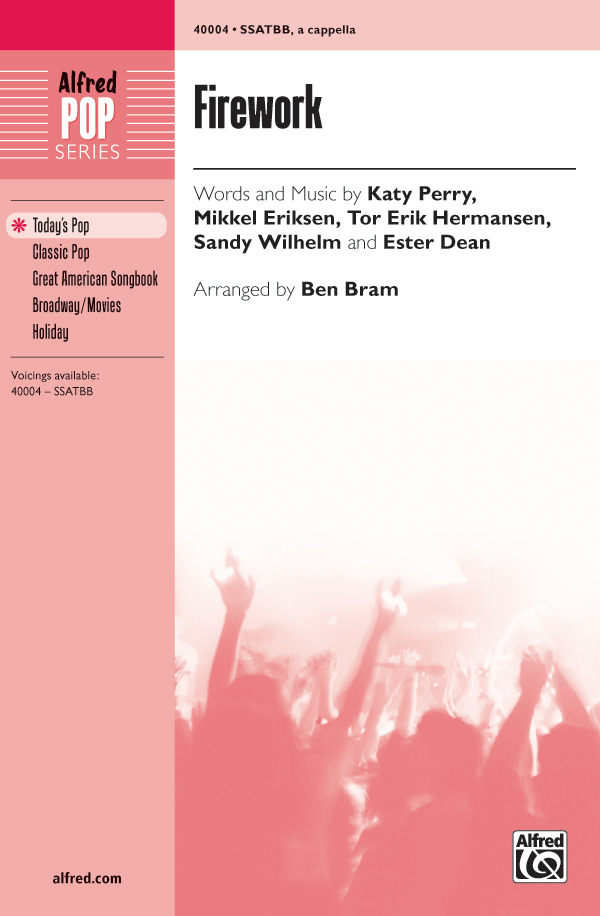 Ben Bram : Firework
Ben Bram is known for his work on The Sing-Off and Pitch Perfect, and for arranging for groups such as The Backbeats and Pentatonix. This wellcrafted treatment of the Katy Perry hit will make your pop a cappella group come alive. Recording provided by Kettering High School's Eleventh Hour, directed by Brody McDonald
Arranger: Ben Bram | Composer: Mikkel Eriksen

---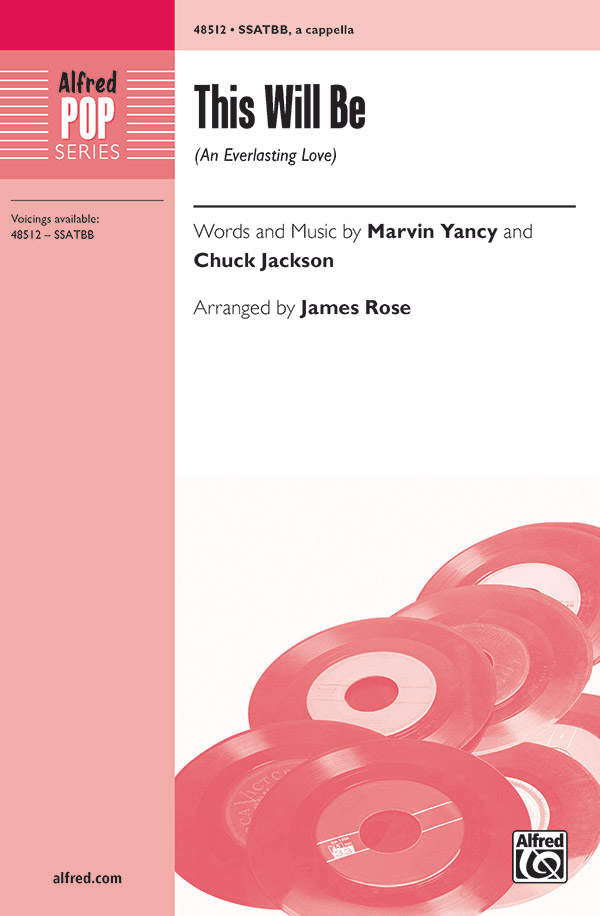 James Rose : This Will Be (An Everlasting Love)
The international a cappella group Accent has put their own spectacular spin on Natalie Cole's classic. Advanced ensembles can truly sink their teeth into the jazz harmonies and stylized melody of this exceptional setting that showcases all six voice parts equally. Special thanks to Accent for providing the extraordinary demo recording.
Arranger: James Rose | Composer: Marvin Yancy | Performed By: Natalie Cole


New Sheet Music

Vocal Harmony Arrangements - Home
Christian | Gospel | Standards | Musicals | Specialty | World | Barbershop | Contemporary | Vocal Jazz | Choral | Christmas
Mixed Voices | Female | Male | 8 Parts | 6 Parts | 5 Parts | 3 Parts | 2 Parts | Medleys | Solo | Folio Series | New Releases
---
---
---
---

List of Choruses by State | List of Choruses by City
---
Specialty Arrangements
---