All | SATB | SATB divisi | TTBB
Individual Folios
SATB divisi
Displaying 1-2 of 2 items.
---
Sawyer Denton : Ascension
Winner of the 2018 prestigious Brehm composition competition at the University of Michigan, here is a Walt Whitman text that seems to float in the air, like the stars it is about. Very subtle dynamic contrasts require a skilled choir and thorny dissonances establish a contemporary harmonic language.
Composer: Sawyer Denton

---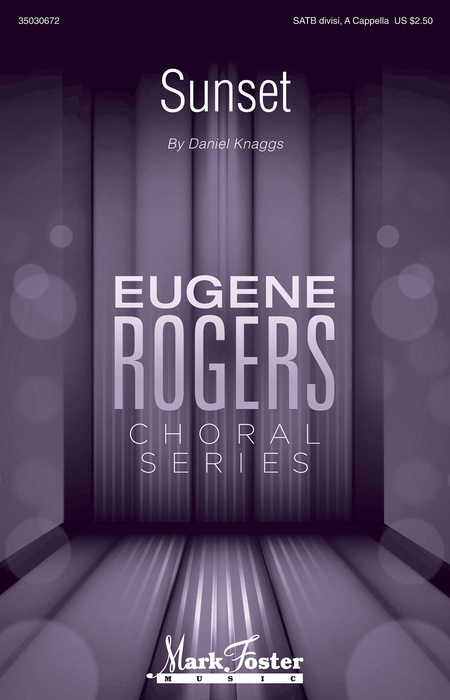 Daniel Knaggs : Sunset
Commissioned by Jerry Blackstone for the University of Michigan Chamber Choir, Sunset captures the image-rich poem by Paul Lawrence Dunbar. Dunbar's poem captures the familiar and solemn atmosphere that we call dusk or end of day while composer Knaggs evokes a bit of the mystery and nostalgia into the cosmic wonders that become visible during and after the setting of the sun.
Composer: Daniel Knaggs


New Sheet Music

Vocal Harmony Arrangements - Home
Christian | Gospel | Standards | Musicals | Specialty | World | Barbershop | Contemporary | Vocal Jazz | Choral | Christmas
Mixed Voices | Female | Male | 8 Parts | 6 Parts | 5 Parts | 3 Parts | 2 Parts | Medleys | Solo | Folio Series | New Releases
---