All | 2-Part | SA | SATB | SATB divisi | SSA | SSAA | TBB | TTB | TTBB
Individual Folios
TTB
Displaying 1-1 of 1 items.
---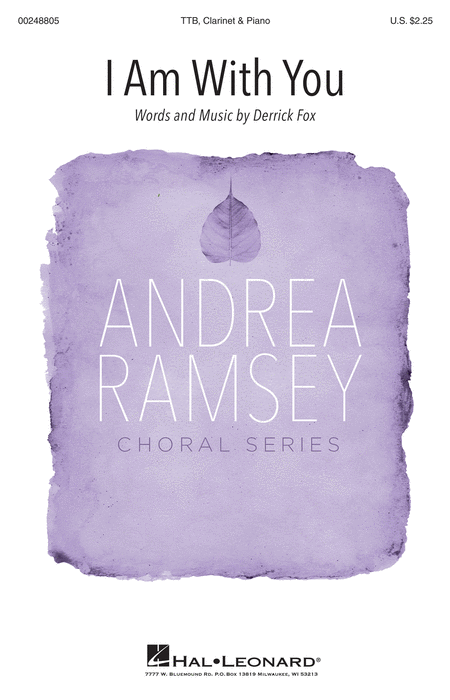 Derrick Fox : I Am with You
With the goal to inspire inner strength and confidence in youg people, this new piece by Derrick Fox for young men is a wonderful addition to the repertoire. The chance for success in life is exponentially greater when we know we can take chances and there is a safety net there if we fail. These words of assurance are strong and clear in this beautiful music.
Composer: Derrick Fox


New Sheet Music

Vocal Harmony Arrangements - Home
Christian | Gospel | Standards | Musicals | Specialty | World | Barbershop | Contemporary | Vocal Jazz | Choral | Christmas
Mixed Voices | Female | Male | 8 Parts | 6 Parts | 5 Parts | 3 Parts | 2 Parts | Medleys | Solo | Folio Series | New Releases
---