All | SATB | SATB divisi | SSAATTBB | TTBB
Individual Folios
TTBB
Displaying 1-3 of 3 items.
---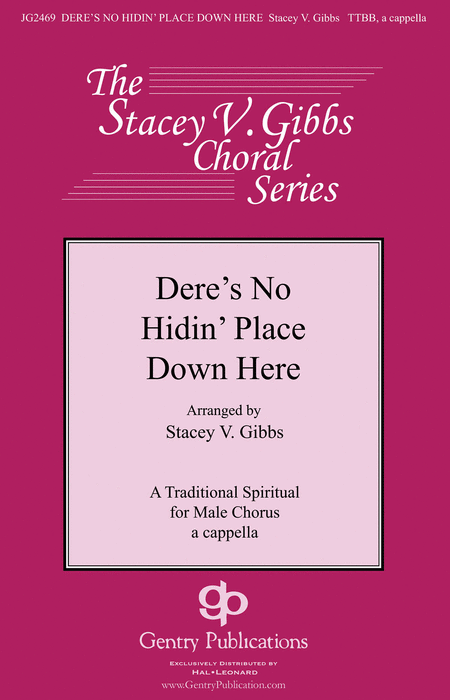 Stacey V. Gibbs : Dere's No Hidin' Place Down Here
This is another fabulous piece by Stacey Gibbs, perhaps the current and foremost arranger of Spirituals. It is primarily written for 4-part male voices but does break into some divisi near the end. Some rockin' parts appear in this setting and some play on words as well, making it a great concert or festival piece. For high school aged choirs and older. Easy-medium.
Arranger: Stacey V. Gibbs

---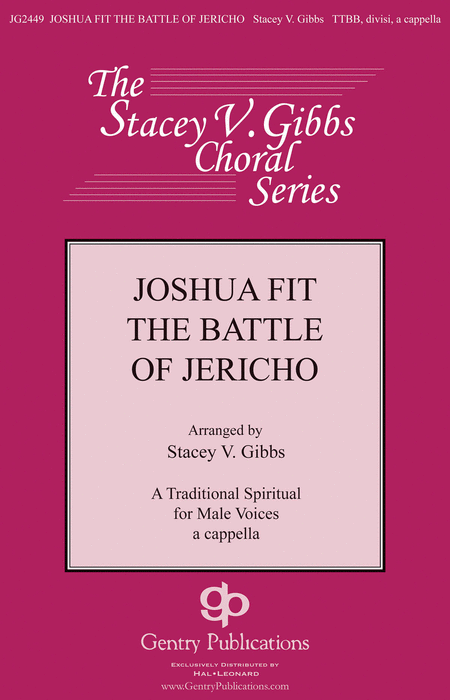 Stacey V. Gibbs : Joshua Fit De Battle Of Jericho
Stacey brings his own creative magic to this classic spiritual. A driving rhythm coupled with tantalizing harmonies make this male chorus arrangement sound new and captivating. Excellent for concert and festival use, high school through college and community groups as well. Available separately: TTBB, Score (with piano reduction).
Arranger: Stacey V. Gibbs

---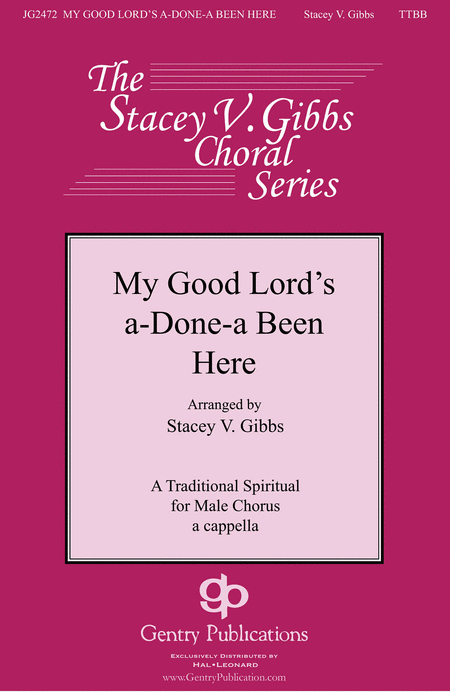 Stacey V. Gibbs : My Good Lord's a-Done-a Been Here
Good news for male choruses, this setting by Stacey Gibbs never expands to divisi voices as he so often does. OK, there are a few chords near the end, but that's it. That means this joyful Spiritual can work with about any size choir, in church or in concert. Great for high school, college and community choirs. Easy.
Arranger: Stacey V. Gibbs


New Sheet Music

Vocal Harmony Arrangements - Home
Christian | Gospel | Standards | Musicals | Specialty | World | Barbershop | Contemporary | Vocal Jazz | Choral | Christmas
Mixed Voices | Female | Male | 8 Parts | 6 Parts | 5 Parts | 3 Parts | 2 Parts | Medleys | Solo | Folio Series | New Releases
---