Individual Folios
SSAA
Displaying 1-2 of 2 items.
---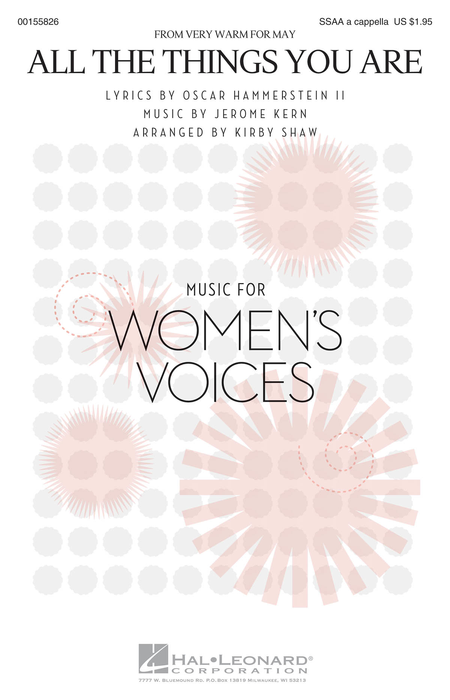 Kirby Shaw : All the Things You Are
The beautiful simplicity of this classic melody is further enhanced by lush chord changes and tasteful phrasing. A can't miss setting of a great standard!
Arranger: Kirby Shaw | Composer: Jerome Kern

---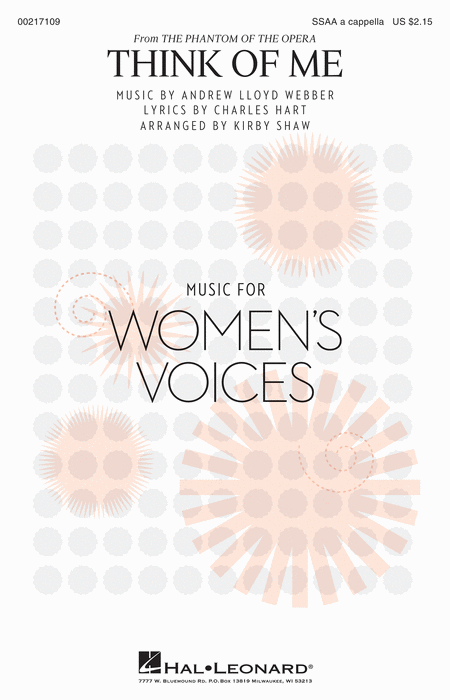 Kirby Shaw : Think of Me
The poignant ballad from the unforgettable Tony Award-winning The Phantom of the Opera is both stirring and compelling in this a cappella choral setting.
Arranger: Kirby Shaw | Composer: Andrew Lloyd Webber | Musical: The Phantom of the Opera


New Sheet Music

Vocal Harmony Arrangements - Home
Christian | Gospel | Standards | Musicals | Specialty | World | Barbershop | Contemporary | Vocal Jazz | Choral | Christmas
Mixed Voices | Female | Male | 8 Parts | 6 Parts | 5 Parts | 3 Parts | 2 Parts | Medleys | Solo | Folio Series | New Releases
---