All | SATB | TTB | TTBB | TTBB & Female Solo | TTBBSSAA | TTTTBBBB
Individual Folios
TTTTBBBB
Displaying 1-2 of 2 items.
---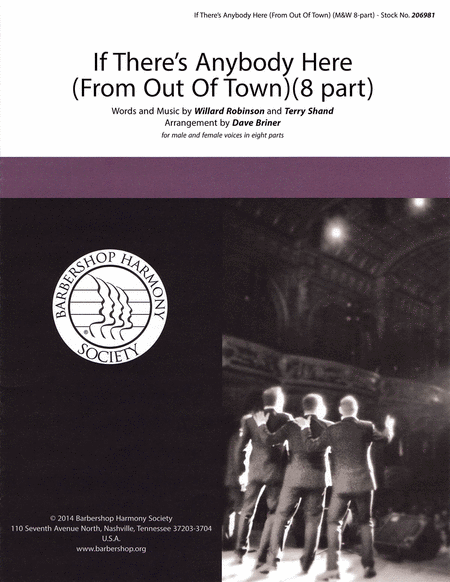 Dave Briner : If There's Anybody Here
"If There's Anybody Here From Out of Town" bounces across the USA, cataloging locales and scenes in toe-tapping fashion. Dave Briner's arrangement for men's quartet plus women's quartet was made famous in an excellent performance by Panache (1990 SAI International Champion Quartet) and Acoustix (1990 BHS International Champion Quartet,) and works well for choruses also.
Arranger: Dave Briner

---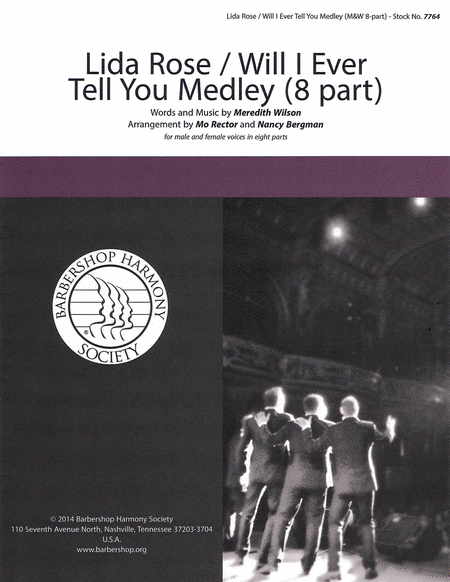 Nancy Bergman : Lida Rose / Will I Ever Tell You? Medley
8-part a cappella harmony arrangement.
Arranger: Nancy Bergman


New Sheet Music

Vocal Harmony Arrangements - Home
Christian | Gospel | Standards | Musicals | Specialty | World | Barbershop | Contemporary | Vocal Jazz | Choral | Christmas
Mixed Voices | Female | Male | 8 Parts | 6 Parts | 5 Parts | 3 Parts | 2 Parts | Medleys | Solo | Folio Series | New Releases
---