All | 2-Part | 3-Part Mixed | SAB | SATB | SSA
Individual Folios
SAB
Displaying 1-2 of 2 items.
---
Roger Emerson : Centerpiece
This vocal jazz classic from the iconic group Lambert, Hendricks & Ross offers younger or developing mixed and treble ensembles a chance to build important performance techniques! Lots of unison or trade-off phrases over a walking bass line and easy scat section will make it easy and fun!
Arranger: Roger Emerson | Composer: Harry Edison | Performed By: Lambert, Hendricks and Ross

---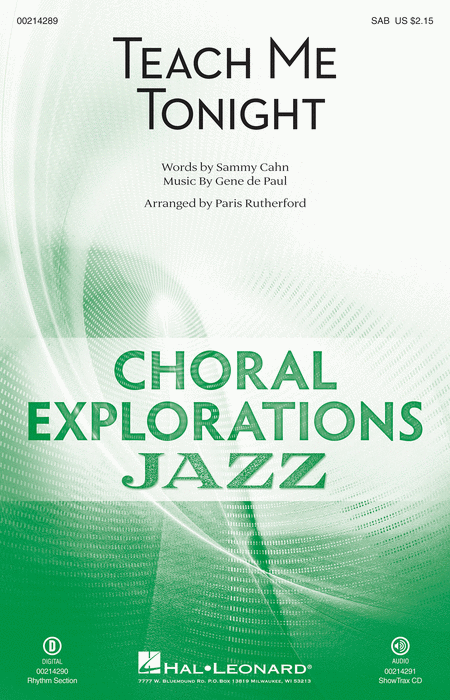 Paris Rutherford : Teach Me Tonight
This setting of the fabulous standard is built in a gentle Count Basie style. Beginning with a two feel, it moves to a more four feel as the arrangement progresses while the singers use a rhythmic style which will place them gently on the back of the beat. Feature your best soloist with either their own improvisation or the notated solo in the score.
Arranger: Paris Rutherford | Composer: Sammy Cahn


New Sheet Music

Vocal Harmony Arrangements - Home
Christian | Gospel | Standards | Musicals | Specialty | World | Barbershop | Contemporary | Vocal Jazz | Choral | Christmas
Mixed Voices | Female | Male | 8 Parts | 6 Parts | 5 Parts | 3 Parts | 2 Parts | Medleys | Solo | Folio Series | New Releases
---