All | SA | SAATBB | SAATTBB | SAB | SATB | SATB divisi | SSA | SSAA | SSAATTBB | SSSAAA | TTBB
Individual Folios
SAATBB
Displaying 1-1 of 1 items.
---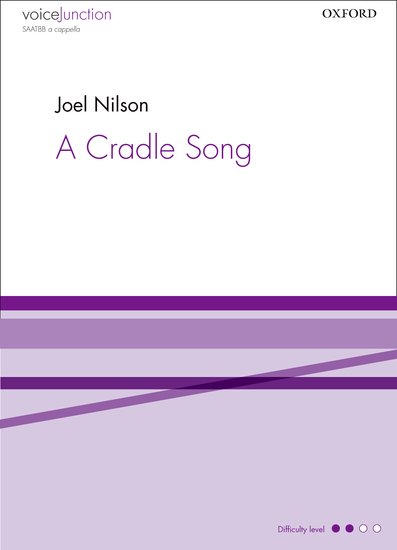 NILSON, JOEL : A Cradle Song
This touching piece sets Yeats' beautiful words describing the love of a parent for their child. Switching between major and minor tonalities, A Cradle Song is quiet and understated, with sensitive a cappella scoring that makes the sentiments seem all the more real. This is an impressive and sophisticated debut from Swedish singer and composer Joel Nilson.
Composer: NILSON, JOEL


New Sheet Music

Vocal Harmony Arrangements - Home
Christian | Gospel | Standards | Musicals | Specialty | World | Barbershop | Contemporary | Vocal Jazz | Choral | Christmas
Mixed Voices | Female | Male | 8 Parts | 6 Parts | 5 Parts | 3 Parts | 2 Parts | Medleys | Solo | Folio Series | New Releases
---
---
---
---

List of Choruses by State | List of Choruses by City
---
Specialty Arrangements
---