All | 2-Part | SATB | SATB divisi | SSA | SSAA | SSAATTBB | SSATB | SSATBB
Individual Folios
SSA
Displaying 1-3 of 3 items.
---
Tarik O'Regan : Columba aspexit
Many people will be familiar with the beautiful music of Hildegard von Bingen. Here O'Regan has woven a mesmerising and inventive homage to Bingen's twelfth-century sequence. A fantastic showcase for any confident upper-voice group.
Arranger: Tarik O'Regan | Composer: Hildegard von Bingen

---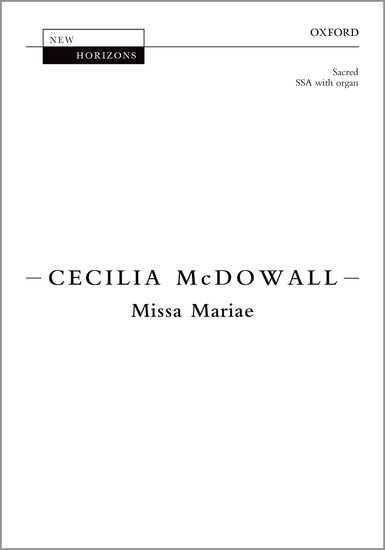 Cecilia McDowall : Missa Mariae
This concise Latin mass setting is entirely suitable for liturgical use, but the sharply delineated characters of the different movements make it also an appealing concert work. The organ part is supportive, but full of interest and not merely accompanimental. Particularly memorable are the jaunty Gloria, with its constantly shifting time-signatures, and the haunting Agnus Dei.
Composer: Cecilia McDowall

---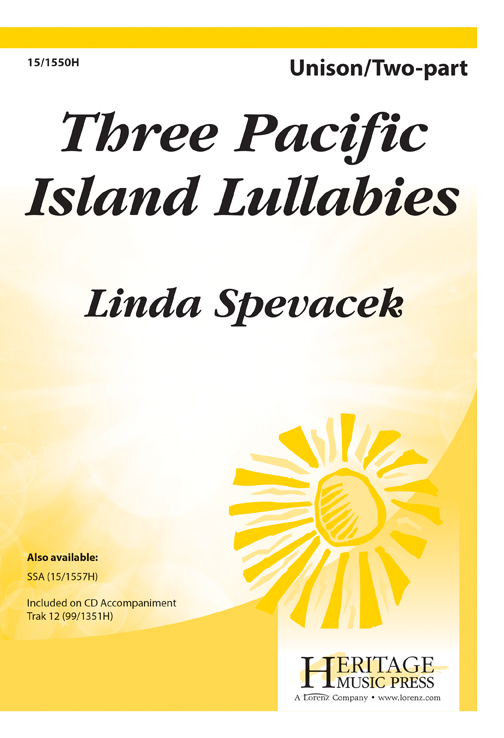 Linda Spevacek : Three Pacific Island Lullabies
Three short lullabies: Ili, Ili, Tulog Anay (Sleep, Little One) from the Philippines; E Hii Lei E (I Hold Thee, My Baby) from Hawaii; and Taoto Bebe (Sleep Baby) from Tahiti, have been tastefully arranged and are appropriate for a broad spectrum of treble groups. A splendid addition to multicultural repertoire. Also available: Unison/Two-part (15/1550H).
Arranger: Linda Spevacek


New Sheet Music

Vocal Harmony Arrangements - Home
Christian | Gospel | Standards | Musicals | Specialty | World | Barbershop | Contemporary | Vocal Jazz | Choral | Christmas
Mixed Voices | Female | Male | 8 Parts | 6 Parts | 5 Parts | 3 Parts | 2 Parts | Medleys | Solo | Folio Series | New Releases
---