All | 2-Part | SATB | SATB divisi | SSA | SSAA | SSAATTBB | SSATB | SSATBB
Series Collections
SATB divisi
---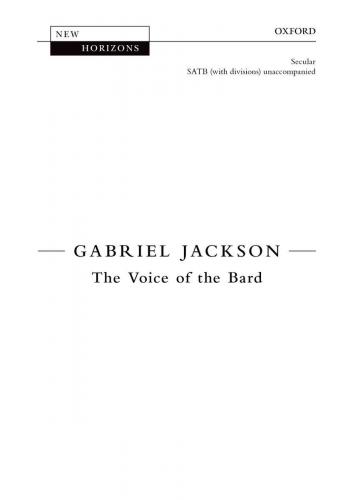 Gabriel Jackson: The Voice of the Bard
Review: .Using as its basis William Blake's eponymous poem from the Songs of Innocence and Experience, this work is largely celebratory in tone and employs a range of techniques and textures as a means of expression including glissandi, flowing melismatic passages, and exuberant homophonic sections. Commissioned by the BBC for the BBC Radio 3 Choir of the Year for 2006, Chantage and first performed by Chantage, directed by James Davey, at the British Composer Awards.

---
Individual Folios
SATB divisi
Displaying 1-3 of 3 items.
---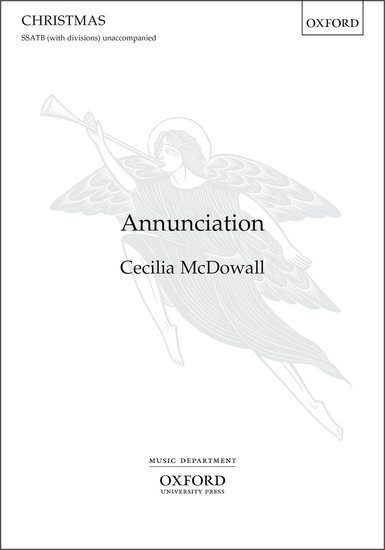 Cecilia McDowall : Annunciation
Annunciation is an expressive and expansive Advent carol based on words from John Donne's Holy Sonnets. McDowall creates a captivating atmosphere as the voices explore a soundworld that is mystical, reflective, and bright. The sensitive part-writing and accessible vocal lines will enable choirs of all types to profess the carol's message of 'salvation to all'.
Composer: Cecilia McDowall

---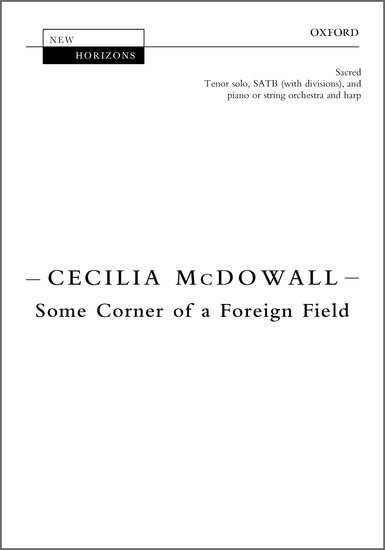 Cecilia McDowall : Some corner of a foreign field
Written as part of McDowall's tenure as composer in residence at Dulwich College, Some corner of a foreign field was commissioned to mark the centenary of the First World War. A profoundly moving cantata, it draws on biblical texts associated with the acclaimed pupil of Dulwich College, Sir Ernest Shackleton, his 1916 Antarctic Expedition, and Rupert Brooke, the centenary of whose death falls on 2015. This beautiful work, with its lustrous harmonies and its poignant tenor solo, offers choirs an immensely rewarding experience.
Composer: Cecilia McDowall

---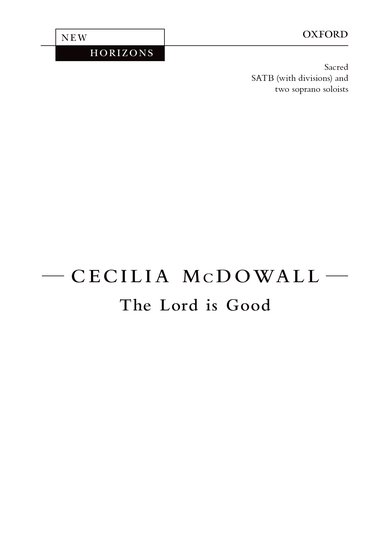 Cecilia McDowall : The Lord is Good
This engagingly written piece sets the Lamentations of Jeremiah. The overlapping passages of music passed between the soloists and the choir create a dramatic effect, whilst the harmonic language gives the music a sense of regret.
Composer: Cecilia McDowall


New Sheet Music

Vocal Harmony Arrangements - Home
Christian | Gospel | Standards | Musicals | Specialty | World | Barbershop | Contemporary | Vocal Jazz | Choral | Christmas
Mixed Voices | Female | Male | 8 Parts | 6 Parts | 5 Parts | 3 Parts | 2 Parts | Medleys | Solo | Folio Series | New Releases
---