All | 2-Part | 3-Part | 3-Part Mixed | SAB | SSAA | SSATB | Unison
Individual Folios
3-Part
Displaying 1-3 of 3 items.
---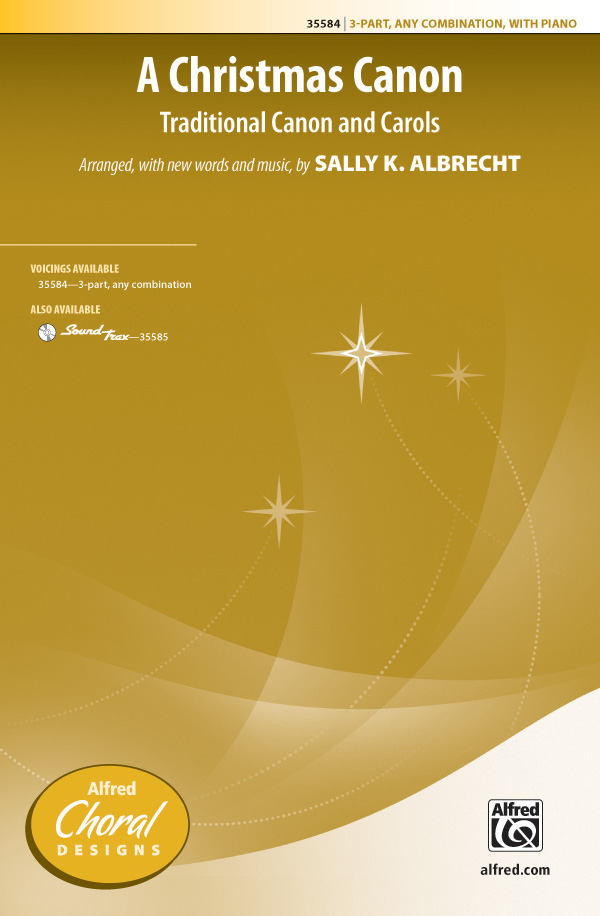 Sally K. Albrecht : A Christmas Canon
Sally has taken the well-known "Dona Nobis Pacem" canon, written a gentle Christmas text, and intertwined several favorite carols. Effective for any combination of 3-part voices. Also appropriate for sacred choirs.
Arranger: Sally K. Albrecht

---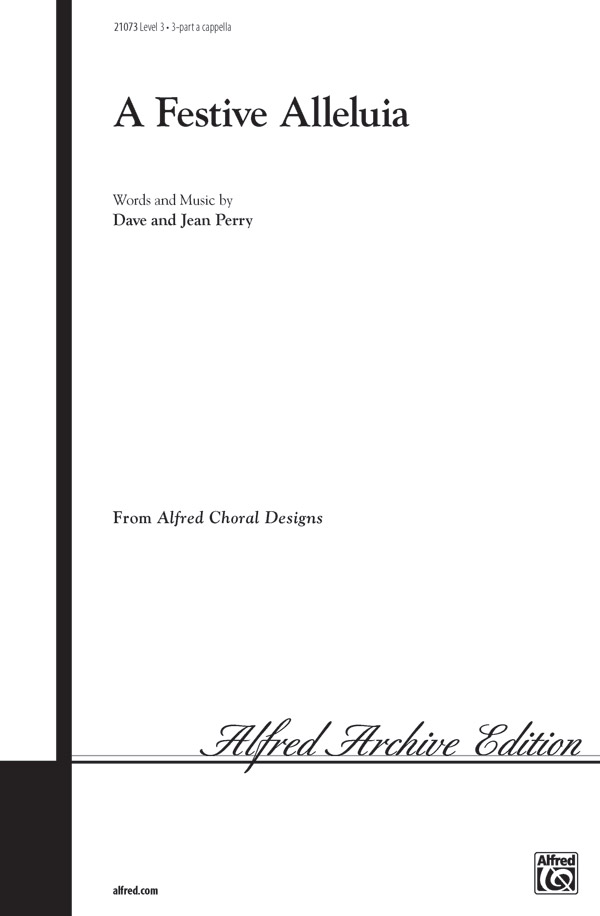 Jean Perry : A Festive Alleluia
A unique work by Dave and Jean Perry for 3-part voices. Incorporates finger snaps and hand claps as an integral element in each voice part. The music consists of several melodies which are simply stated, then combined contrapuntally, like a group of partner songs. It's a very practical piece which can be sung by any combination of 3-part voices. Use it with your mixed group this year, your girls group next year.
Arranger: Jean Perry

---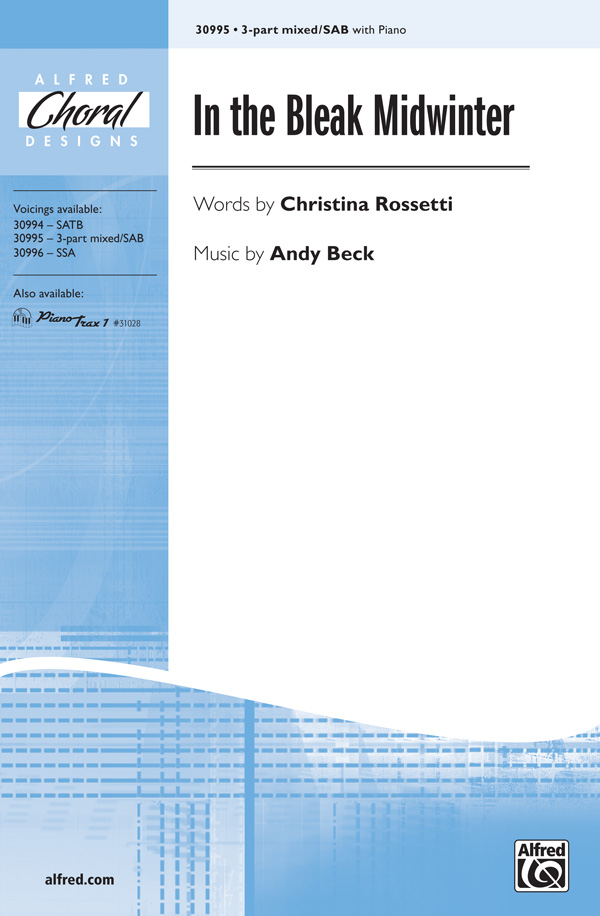 Andy Beck : In the Bleak Midwinter
This artful choral setting captures all of the beauty and splendor of Christina Rossettiis famous text. While the minor key and biting dissonance depict the cold of winter, the rich chords and lyrical melodies evoke the warmth of a heartfelt message. Stunning. Accompaniment included on PianoTrax 1 CD (00-31028).
Arranger: Andy Beck


New Sheet Music

Vocal Harmony Arrangements - Home
Christian | Gospel | Standards | Musicals | Specialty | World | Barbershop | Contemporary | Vocal Jazz | Choral | Christmas
Mixed Voices | Female | Male | 8 Parts | 6 Parts | 5 Parts | 3 Parts | 2 Parts | Medleys | Solo | Folio Series | New Releases
---