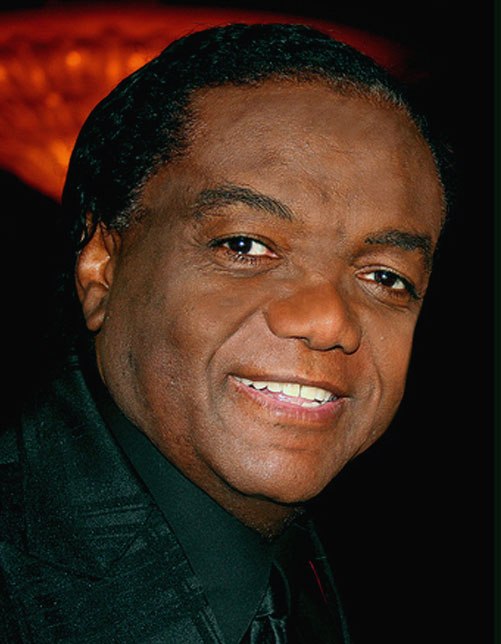 Lamont Herbert Dozier is an American songwriter and record producer, born in Detroit, Michigan. Dozier has co-written and produced 14 US Billboard #1 hits and 4 number ones in the UK.

Dozier is best known as a member of Holland-Dozier-Holland, the songwriting and production team responsible for much of the Motown sound and numerous hit records by artists such as Martha and the Vandellas, The Supremes, The Four Tops, and The Isley Brothers. Along with Brian Holland, Dozier served as the team's musical arranger and producer, whilst Eddie Holland concentrated mainly on lyrics and vocal production.

Composers - Early Music | Classical | 20th Century | Modern
Displaying 1-11 of 11 items.
| Song Name | Arranger | Composer | Artist | Item Title | Format | | Trax |
| --- | --- | --- | --- | --- | --- | --- | --- |
| Baby I Need Your Lovin' | | Brian Holland and Lamont Dozier | Pro Vocal | Motown - Male Voice | Songbook & CD | MORE DETAILS | |
| How Sweet It Is (To Be Loved By You) | Doug Teel | Lamont / Herbert / Dozier | Return 2 Zero | Return 2 Zero | 1 CD | MORE DETAILS | |
| How Sweet It Is (To Be Loved By You) | | Brian Holland and Lamont Dozier | Pro Vocal | Motown - Male Voice | Songbook & CD | MORE DETAILS | |
| How Sweet It Is (To Be Loved By You) | Audrey Snyder | Brian Holland / Lamont Dozier | | How Sweet It Is (To Be Loved By You) | Sheet Music (SSA) | MORE DETAILS | Yes |
| How Sweet It Is (To Be Loved by You) | Mac Huff | Brian Holland / Lamont Dozier | | How Sweet It Is (To Be Loved by You) | Sheet Music (2-Part) | MORE DETAILS | |
| It's the Same Old Song | Steve Tramack | Lamont Dozier / Brian Holland | | It's the Same Old Song | Sheet Music (TTBB) | MORE DETAILS | |
| Reach Out, I'll Be There | Mac Huff | Lamont Dozier / Brian Holland | | Reach Out, I'll Be There | Sheet Music (TTB) | MORE DETAILS | Yes |
| You Can't Hurry Love | Mac Huff | Lamont Dozier / Brian Holland | | You Can't Hurry Love | Sheet Music (SSA) | MORE DETAILS | Yes |
| You Keep Me Hangin' On | Mark Brymer | Lamont Dozier / Brian Holland | | You Keep Me Hangin' On | Sheet Music (SATB) | MORE DETAILS | Yes |
| You Keep Me Hangin' On | Mark Brymer | Lamont Dozier / Brian Holland | | You Keep Me Hangin' On | Sheet Music (SAB) | MORE DETAILS | Yes |
| You Keep Me Hangin' On | Mark Brymer | Lamont Dozier / Brian Holland | | You Keep Me Hangin' On | Sheet Music (SSA) | MORE DETAILS | Yes |
---
All Rights Reserved All Content, page design, CGI Copyright © United Singers International