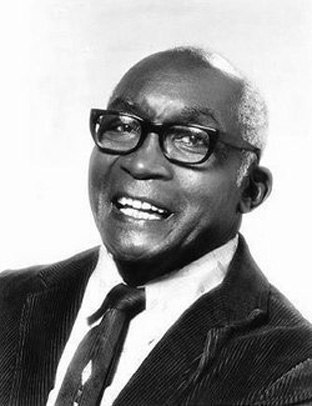 Actor, Musician. An arranger, composer, traveling choir leader, actor and story teller, his career took him all over the world. Best remebered for his TV role as Rolly Forbes on the TV show "Amen." The grandson of slaves, he was born in 1901 in Belews Creek, North Carolina. A star athlete in high school and college, he graduated as a Cum Laude music major from Tufts University and then furthered his studies at Julliard School of Music in New York.

In 1936 he came to Hollywood with Hall Johnson to help with arranging the chorous music for "Green Pastures." In 1937 he became a founding member of the Screen Actors Guild. In 1943 he formed his own choir and arranged the choral background music for many of Hollywood's outstanding films, among them "Carmen Jones." As an actor he played a number of character roles on television and motion pictures. He played on "Amos and Andy" for 15 years and also played 'Wildcat' on the 1970s TV show "That's My Mama." He died in Los Angeles one year before reaching his 100th birthday.
Discography
Displaying 1-5 of 5 items.

Choral Music - Home
All Choral Groups | Choral Christmas | Composers | Choral Directors | Choral arrangements
Mixed Voice Groups | Mixed Voice CDs | Mixed Childrens Choirs | Mixed Childrens CDs | Mixed Voice Christmas CDs
Male Choral Groups | Male Choral CDs | Boyschoirs | Boyschoirs CDs | Male Choral Christmas CDs
Womens Choral Groups | Womens Choral CDs | Girls Choirs | Girls Choirs CDs | Female Choral Christmas CDs
Early Music Groups | Early Music CDs | Early Music Christmas CDs
Spirituals | Church Choirs | Madrigals | Choral DVDs | Complete choral list

Choral Development - Home | Choral Conducting | Techniques & Methods | Warm-Ups & Exercises | Rehearsal
Choral Choreography | Instructional DVDs | Children's Choir Development | Pedagogy | Singers Resources | Director Resourses

Choral music by Country - America | England | Canada | Bulgaria | Hungary | Germany | Estonia
Latvia | Russia | Denmark | Netherlands | Sweden | Africa | Latin American
---
All Rights Reserved All Content, page design, CGI Copyright © United Singers International