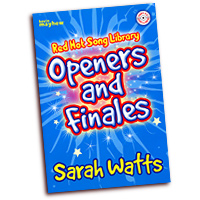 All together
Celebration!
Good-bye-ee!
Goodnight, Ladies
Happy days are here again
Hello, how d'you do?
Hey there and good morning
If I knew you were coming I'd have baked a cake
Jamaica farewell
Now is the hour
Oh Mr Sun
Put on a Happy Face
See you next year
Sing 'em a song
S-M-I-L-E
Thank You very much!
Time To Go Home
We"ll meet again
Were nearly at the end!
When you're smiling