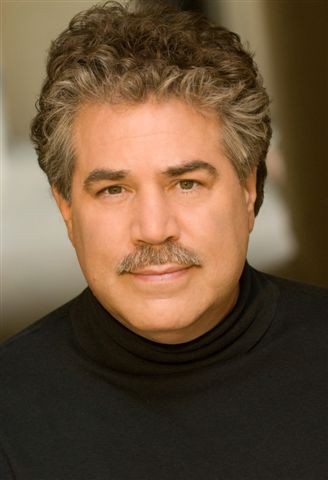 Randy Crenshaw has been variously described (only partly tongue-in-cheek) as "the Swiss Army knife of L.A. session singers," due to his wide range of available vocal sounds and styles, as "a utility infielder in the ballgame of music", and as "the Zelig of music" (you have to be a Woody Allen movie buff to get that last one). He has also been described as "jack of all trades, master of none", but that was from a jealous fellow singer, so who cares! Randy has earned degrees from Willamette University's College of Music, Salem, Oregon (a Bachelor of Music in trumpet performance) and from Berklee College of Music in Boston, Massachusetts (a Diploma in Commercial Arranging). Randy's professional background includes orchestral and big-band trumpet playing, playing a variety of Renaissance and pre-Baroque wind instruments at the Oregon Shakespearean Festival, singing country music, arranging for and singing with such groups over the years as Boston-based oldies/doo-wop a cappella quintet No Strings Attached, the Berklee Vocal Jazz Choir, a cappella vocal jazz quintet Terra Nova (1987 Hennessy Jazz Search grand prize winners), a cappella world beat/R&B sextet Wahoo Do-Re (formerly Vocal Nation), contemporary Christian vocal group Haven (from the radio broadcast "Haven Today"), and acclaimed a cappella vocal jazz quartet Just 4 Kicks (with four CDs released to date on their own Kickboyz Records label).

He lives and works in the greater Los Angeles area with his wife and three daughters, and is a Grammy-nominated, in-demand freelance session vocalist and vocal arranger with hundreds of major film, television, commercial, and record credits to his name. Many of his award-winning vocal jazz compositions and arrangements (over 35 of them) are available through University of Northern Colorado Jazz Press, Greeley, Colorado, as well as Sound Music Publications, Edmonds, Washington.
Displaying 1-1 of 1 items.
---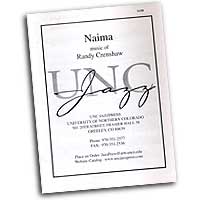 Randy Crenshaw : Cool Contemporary Jazz
Review: This tender a cappella treatment of John Coltrane's beautiful ballad, "Naima," without lyrics. It features a female soloist, with rich broken-chord harmonizations beneath. Randy has his "finger on the trigger" with this a cappella instrumental-style arrangement of the Quincy Jones' funk tune, "Love Is In Control." You'll have fun with this one! The first a cappella vocal version of this famous Chick Corea Latin classic, "Spain." This chart features a strong baritone or alto soloist in the rubato introduction, accompanied by thick vocal "spread voicings," then kicks into the familiar up-tempo samba feel, with quick octave unisons for all voices. After going through the tune, it opens up for improvisation solos over the chorus, with the bass singers continuing the samba-bass feel while the upper voices do horn-type hits and pads behind the soloist. A high, then low ending brings the piece to an impressive close. Requires good range by soprano and bass. First tenor part can be sung by alto if necessary. "Take 5" was commissioned by UNC for the Axidentals to sing on a special concert with the Dave Brubeck.
Songlist: Naima, Love Is In Control, Stolen Moments, Take Five, I Belong to You, Stolen Moments

Displaying 1-11 of 11 items.
| Song Name | Arranger | Composer | Artist | Item Title | Format | | Trax |
| --- | --- | --- | --- | --- | --- | --- | --- |
| All On a Christmas Morning | Randy Crenshaw | Alfred Burt | Various Arrangers | Men's Jazz Holiday | Sheet Music (TTBB) | MORE DETAILS | |
| I Belong to You | Randy Crenshaw | | Randy Crenshaw | Cool Contemporary Jazz | Sheet Music (SATBB) | MORE DETAILS | |
| I Hold Your Hand In Mine | Randy Crenshaw | | Various Arrangers | Jazz/Pop Series Vol. 3 | Sheet Music (SATB) | MORE DETAILS | |
| Love Is In Control | Randy Crenshaw | | Randy Crenshaw | Cool Contemporary Jazz | Sheet Music (SATBB) | MORE DETAILS | |
| Naima | Randy Crenshaw | | Randy Crenshaw | Cool Contemporary Jazz | Sheet Music (SATBB) | MORE DETAILS | |
| Round Midnight | Randy Crenshaw | Thelonious Monk | Various Arrangers | Vocal Jazz for Womens Voices | Sheet Music (SSAA) | MORE DETAILS | |
| Some Children See Him | Randy Crenshaw | Alfred Burt | Various Arrangers | Vocal Jazz Christmas III | Sheet Music (SSATBB) | MORE DETAILS | |
| Stolen Moments | Randy Crenshaw | Oliver Nelson | Randy Crenshaw | Cool Contemporary Jazz | Sheet Music (SATBB) | MORE DETAILS | |
| Stolen Moments | Randy Crenshaw | Oliver Nelson | Randy Crenshaw | Cool Contemporary Jazz | Sheet Music (SATBB) | MORE DETAILS | |
| Take Five | Randy Crenshaw | Paul Desmond | Randy Crenshaw | Cool Contemporary Jazz | Sheet Music (SATBB) | MORE DETAILS | |
| What Are the Signs? | Randy Crenshaw | Alfred Burt | Various Arrangers | Men's Jazz Holiday | Sheet Music (TTBB) | MORE DETAILS | |